Orionid Meteor Shower is a well known and well-observed meteor shower around the world. As it reaches its peak, here is everything you need to know, including some tips on how to make the most out of your meteor hunt!

Location

Light pollution hinders and greatly affects viewing experience. If you are choosing a spot to view the meteor shower, find a safe area with minimal to no light pollution. You would be able to spot more Orionid meteors.

Moonlight

Aside from light pollution, illumination of the Moon will also affect the observation night. Unfortunately, the Moon will be greatly illuminated during the night of the peak, October 21-22, 2021 as it is only a night after the Full Moon phase. This will make it harder to spot the meteors.

Where to look

The Orionid meteor shower got its name from the constellation in which it originates, Orion. As such, all you need to do is locate the constellation.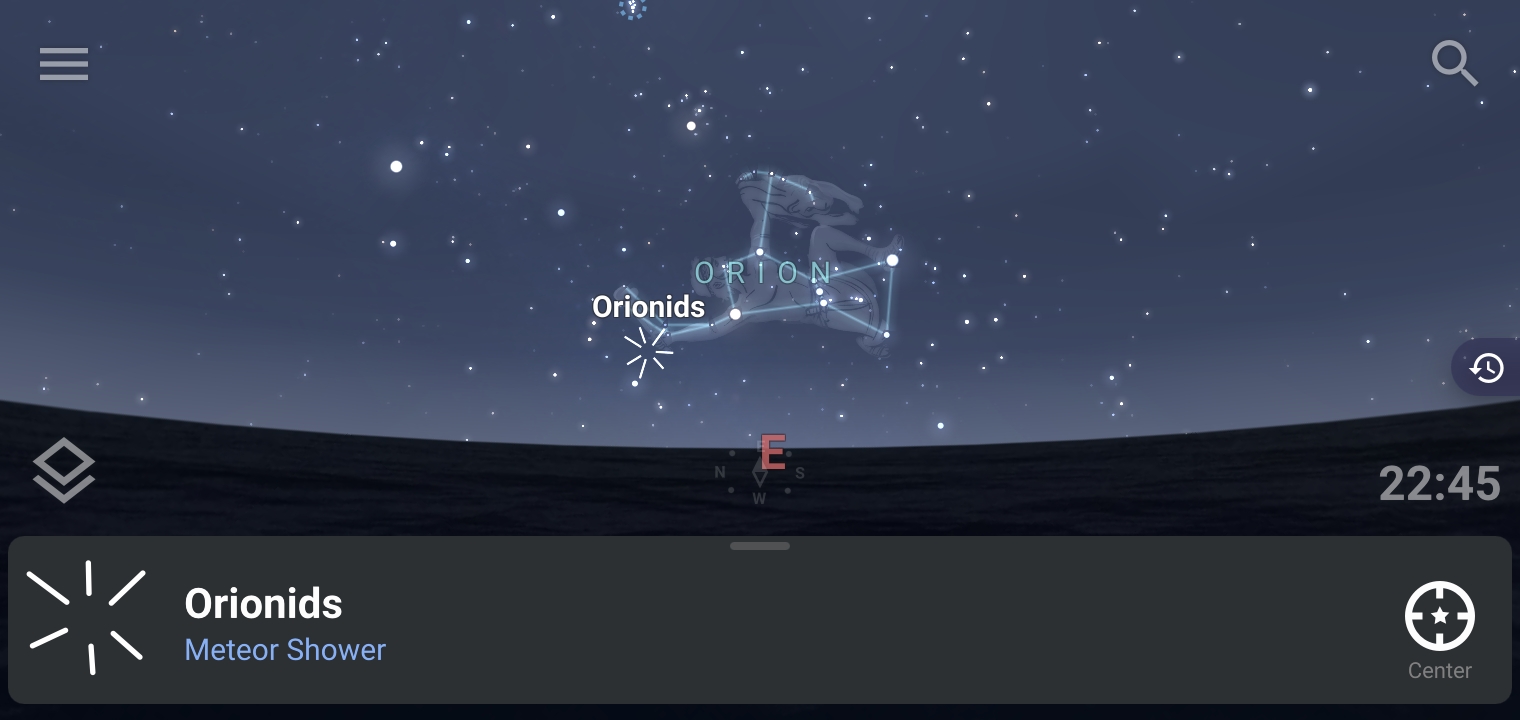 That being said, Stellarium Mobile can help you locate the constellation within seconds! The Sensor Mode feature of the app uses your phone's sensors that will allow you to point your device to the sky and see which object you are looking at!*

  




Will you be observing this year's Orionid meteor shower? Feel free to share with us in Twitter!

Tweet to @StellariumLabs






App Store®
Google Play and the Google Play logo are trademarks of Google LLC. *device needs to have a magnetometer sensor for the Sensor Mode feature to work