Time flies by so fast and the autumnal equinox is just around the corner. This signifies the first day of fall or autumn. An exciting time as it is, this also means a lot for stargazers around the world.

An equinox is a time of the year when day and night are the same length. It happens twice a year, in March and in September. The equinox in March is called the vernal equinox and the equinox in September is called the autumnal equinox.

After the autumnal equinox, day time starts to get shorter and night time gets longer. For astronomy enthusiasts, that means more time to gaze and observe the night sky!

This year, the autumnal equinox is tomorrow, September 23, 2021. Don't miss out on astronomical events!

Stellarium Plus features an Observe Menu that will help you take note of upcoming astronomical events and satellite passes.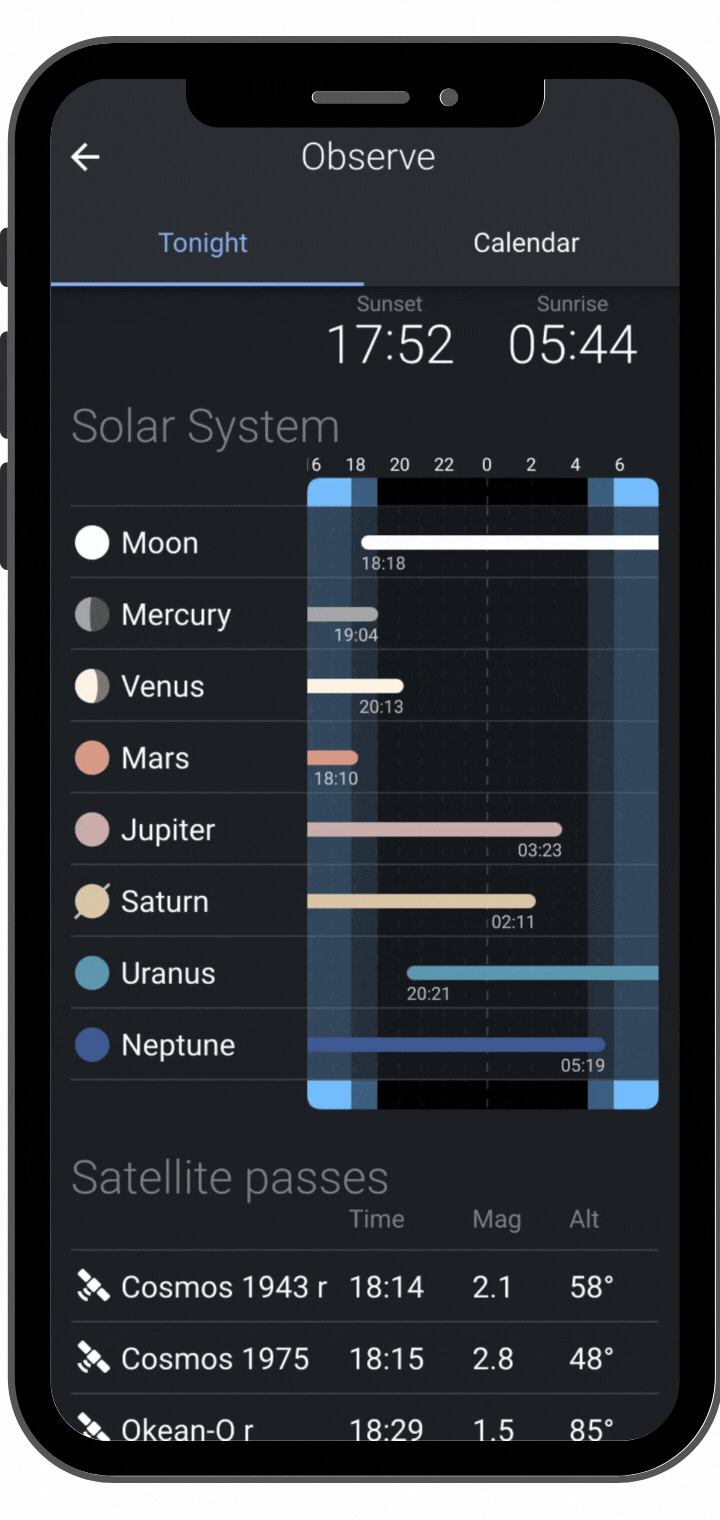 Available on Google Play and the iOS App Store

App Store®
Google Play and the Google Play logo are trademarks of Google LLC.