WE'VE JUST LAUNCHED STELLARIUM MOBILE PLUS
Stellarium Mobile Plus is the next generation astronomy star map app. It combines a realistic and accurate night sky simulation with a gigantic amount of online imaging and sky objects catalogs.
Stellarium Mobile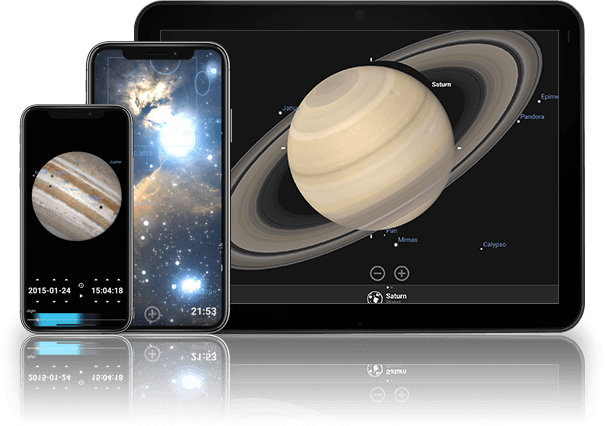 Latest update
Stellarium Mobile version 1.8.0
improved user experience and graphical interface
added a list of favorite objects
3D mode: shows planetary features on the Moon and Mars
display visibility annotations in the sky
Stellarium Mobile 1.8.0 WHO WE ARE
The Stellarium Labs story and genesis
Noctua Software was created in 2012 by 2 brothers, Fabien & Guillaume Chereau. Fabien is the original creator of Stellarium and Guillaume is an active developer of the project since more than 10 years. We are experienced software developers committed to Open Source development.
About