UPDATE ALERT! Stellarium Mobile version 1.11.0 is now released and it includes improvements we hope you will all love!
Improved Search feature
Navigating and searching in the app is now easier! Take a look at the improvements in the Search feature of the app: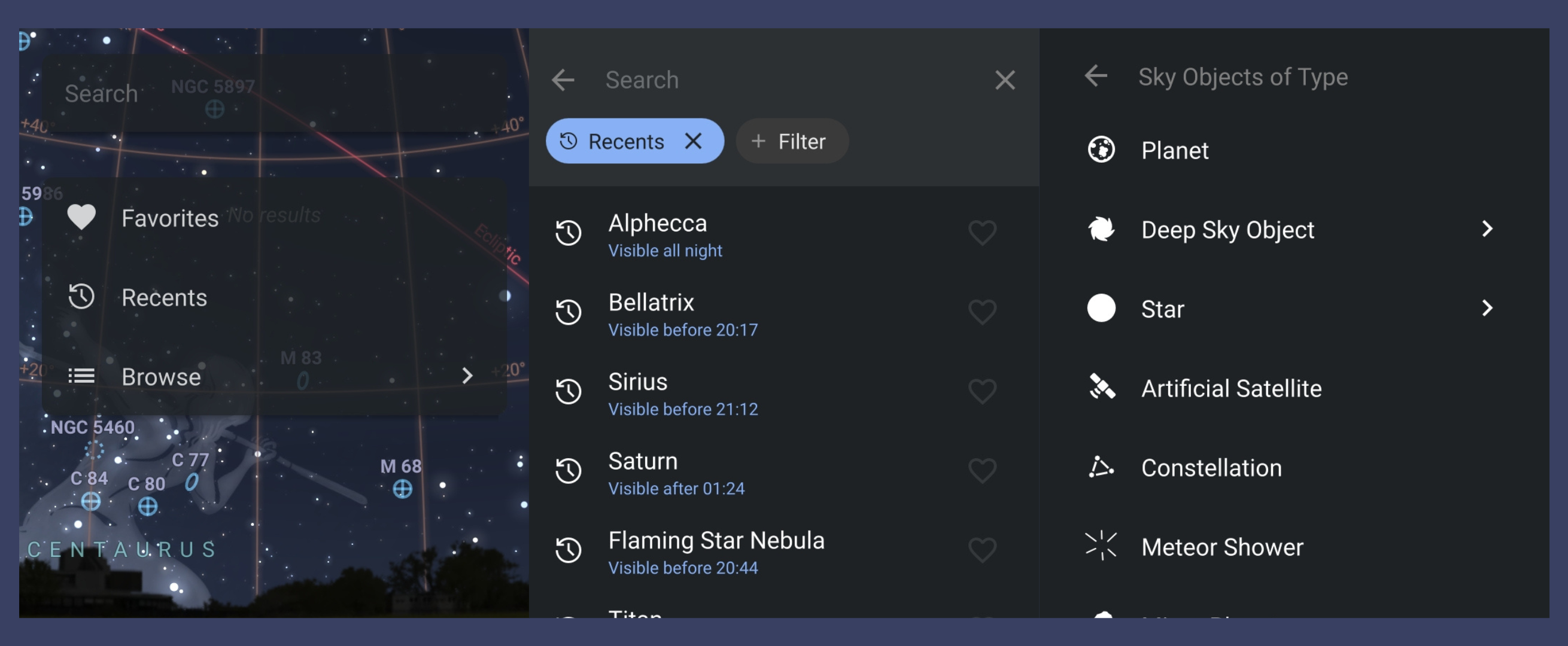 Filters have been added and it is now possible to search among objects that are Visible Now or will be Visible Tonight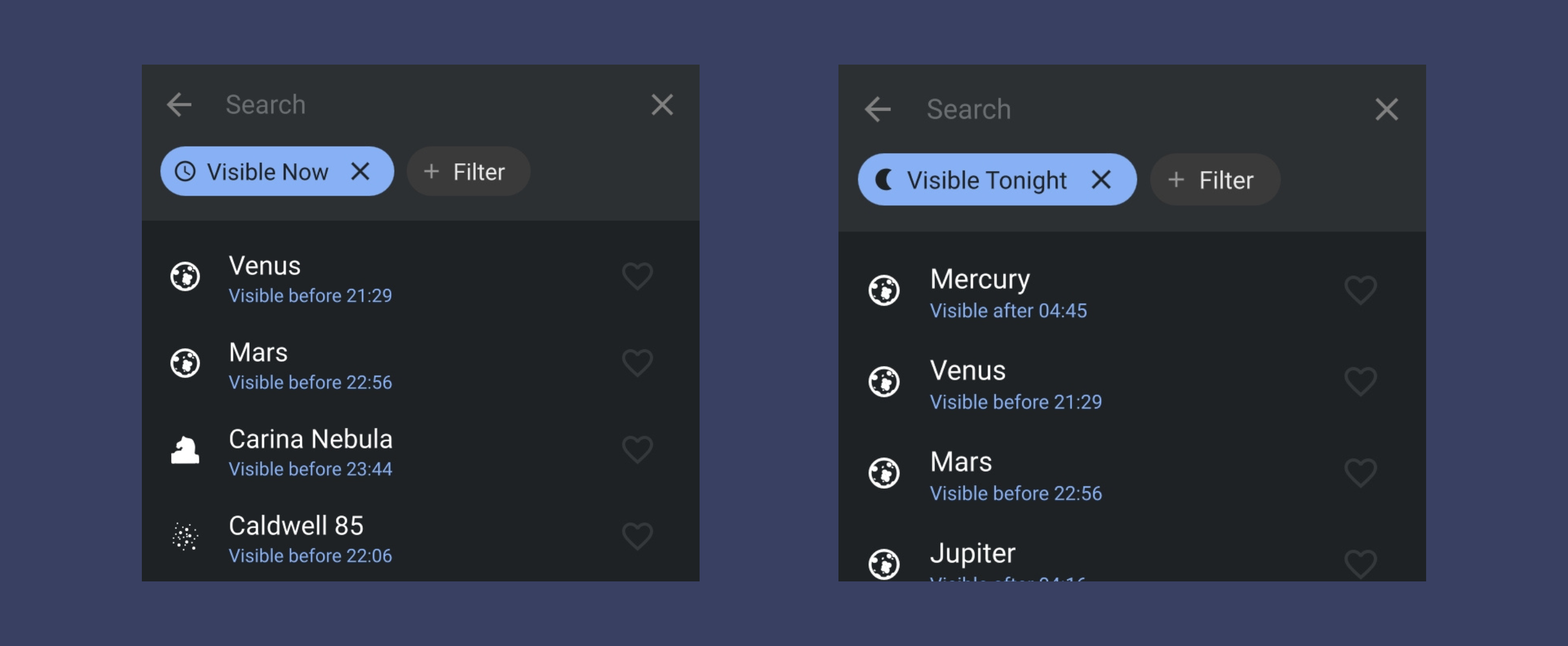 Wondering what would be visible with a telescope? Only have binoculars? Or just observing with your naked eyes? We got you! These filters can also be added to view only what would be best for you to observe.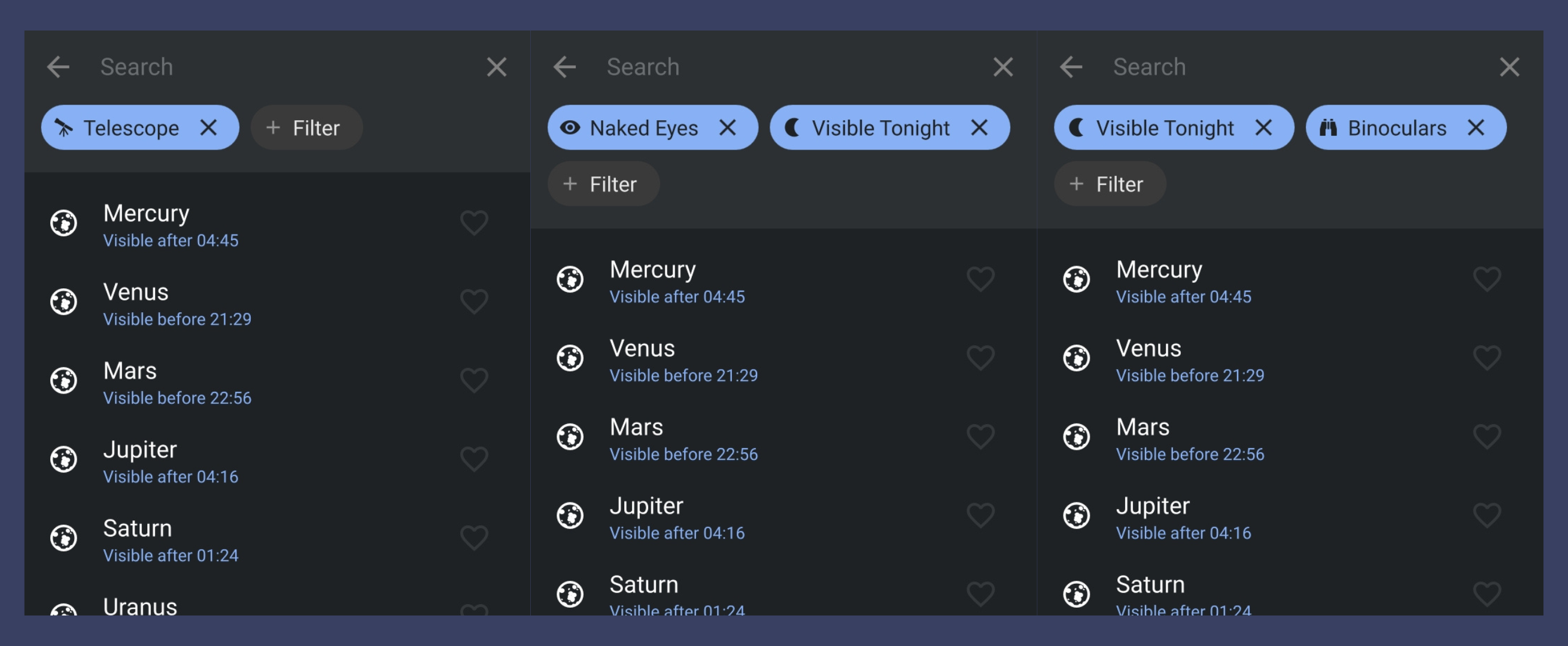 Aside from this, you can also add catalog filters that will be helpful for Messier marathons for example!
Improved planet rendering
Planets Mars, and Earth and Saturn's moon, Titan have improved planet rendering. Atmosphere has been added! Check it out below: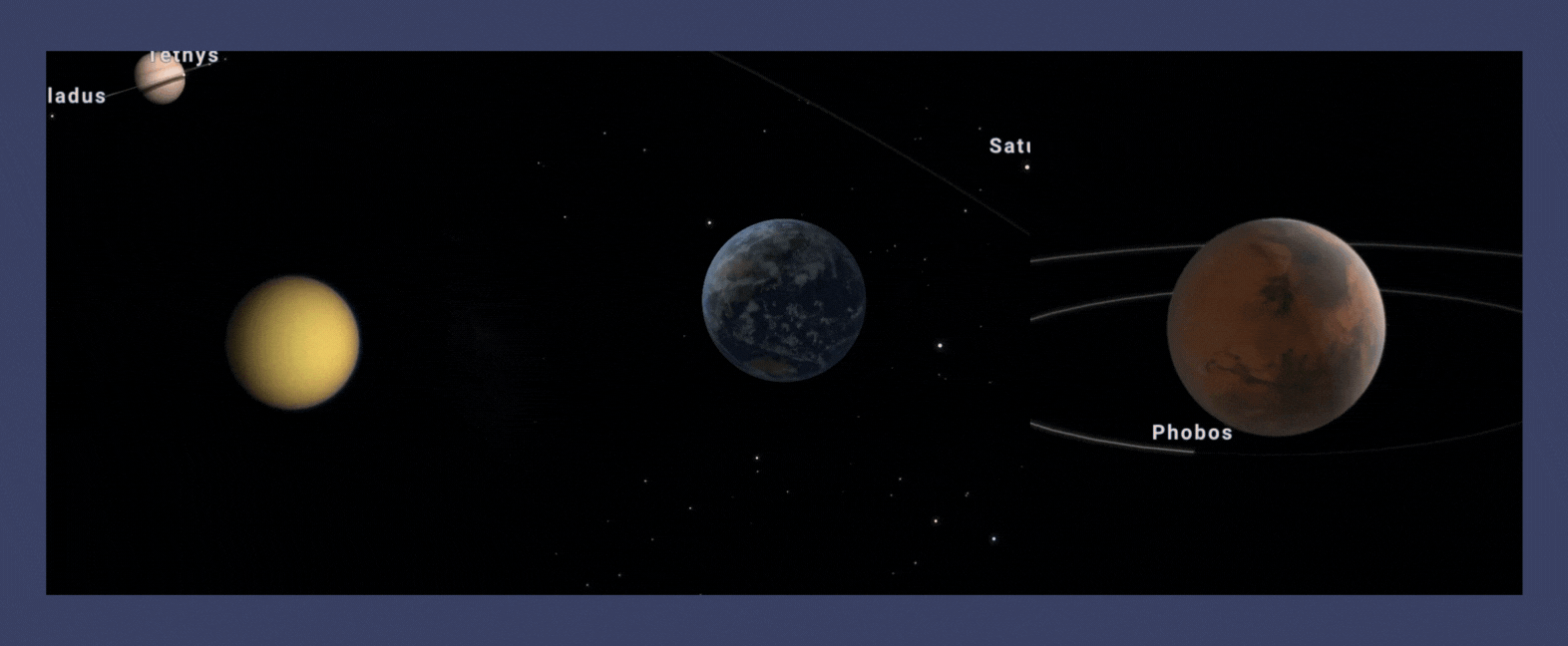 Rings of Saturn shadows
Viewing Saturn in the app has also improved as its rings now cast a shadow on this majestic planet!

Added missing Deep Sky Objects
We are very grateful to users that reported missing Deep Sky Objects in the app and we are happy to announce that we have resolved and added the missing Deep Sky Objects.
We are always happy to hear from you and get your feedback.
Many other bug fixes
Aside from the improvements mentioned above, there were many other bug fixes on this update.
If you encounter any issues with the app, feel free to email us at [email protected] and we will be happy to help.