Here is a list of Frequently Asked Questions! Feel free to email us anytime for more assistance and we will be happy to assist you.
The screen does not move with my phone.

The Sensor Mode feature should work on your device as long as your device has a magnetometer sensor or compass included in it. To check whether your device has a compass, search for your device on gsmarena.com and look under Features > Sensors.

Once you confirm that your device has a compass included in your device, please ensure that Sensor Mode is set to 'Auto' in the app.

This can be done by pressing the mini-compass button on the bottom center of the screen or by going to Menu > Settings > Sensors.

Once set to 'Auto', point the device (back portion) to the sky to activate the Sensor Mode.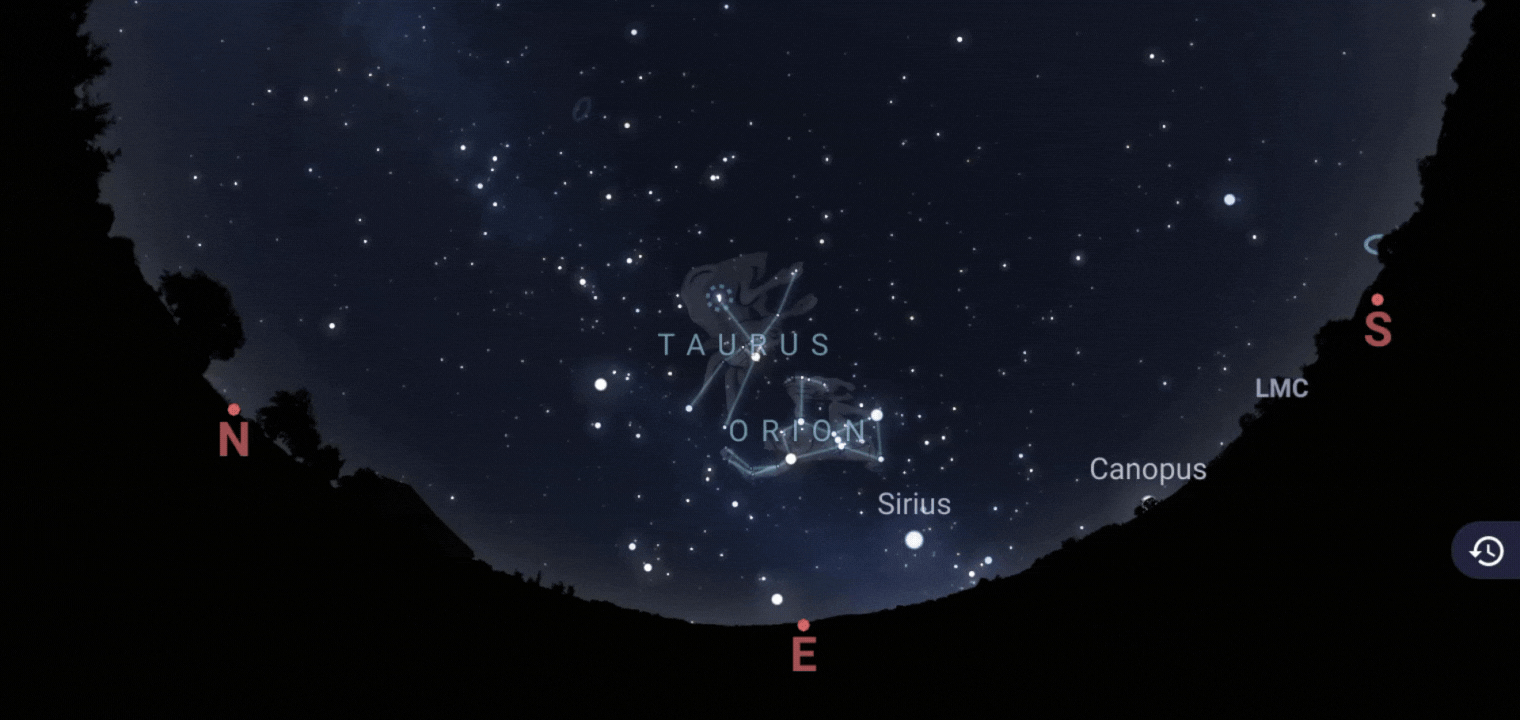 Note: Please ensure that there are no magnets or metal pieces near the device. These objects interfere with sensors and are usually found on device protection covers.

How to adjust date and time? Can Stellarium Mobile simulate the sky in the past or in the future?

Date and time can be adjusted by pressing the time in the lower right corner of the screen, then swiping up.

Then you can adjust date and time by pressing the arrow buttons or by typing in your desired date and time.

For B.C. dates, affix a (-) sign in the year. For example for 30 BC, type in '-30' in the year.

Stellarium can simulate from -4999 to 4999 years.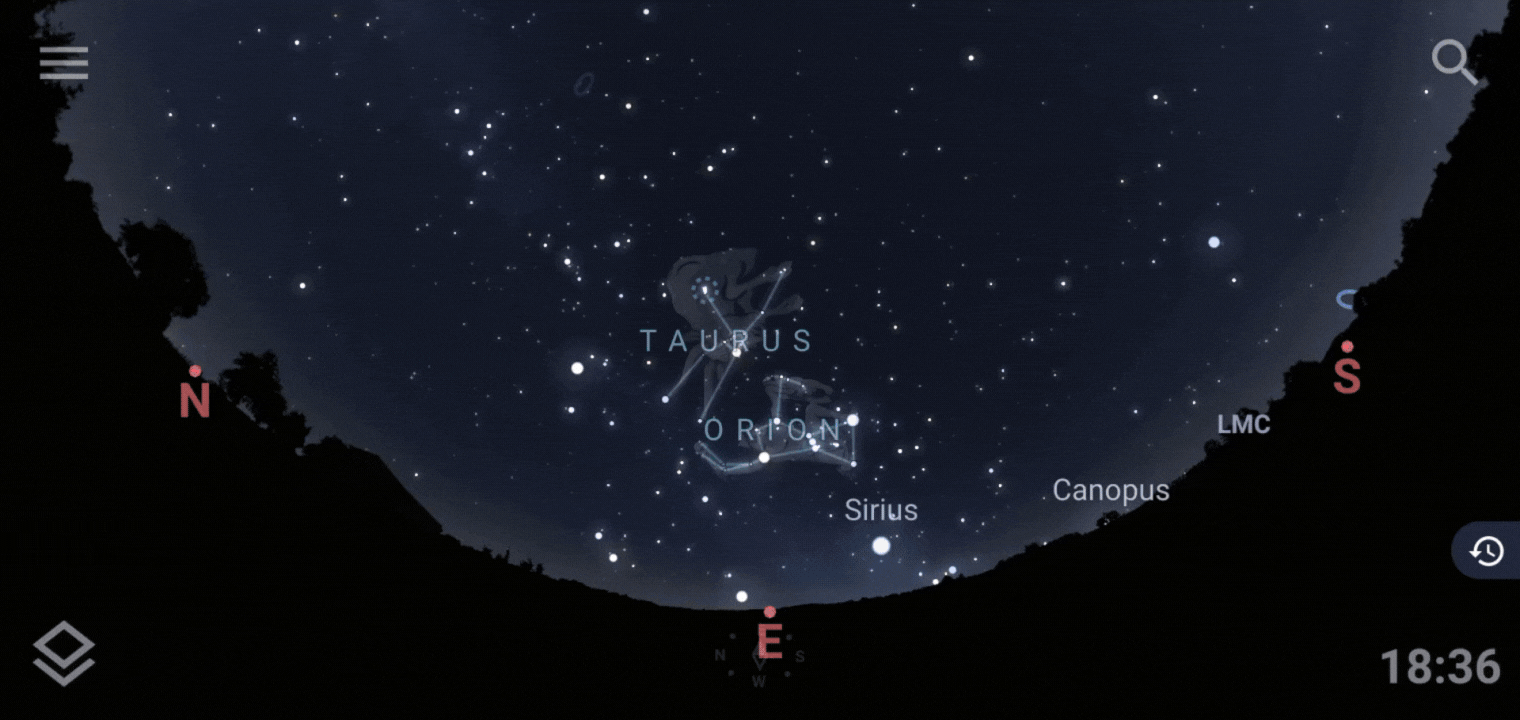 How to change the language in the app

Right now, the language used in the app is the same as the one in your phone's settings.

In a future release, we plan on adding an option to change it in the app's settings so please keep updated.

Where are the usual home, back buttons? Your app hides these buttons. I cannot exit the app.

To view the usual Android buttons, please swipe up from the bottom of the screen and you will be able to exit as usual. Please note that this is standard android behavior.

We have also added an Exit button in the App's Menu and you can exit that way as well.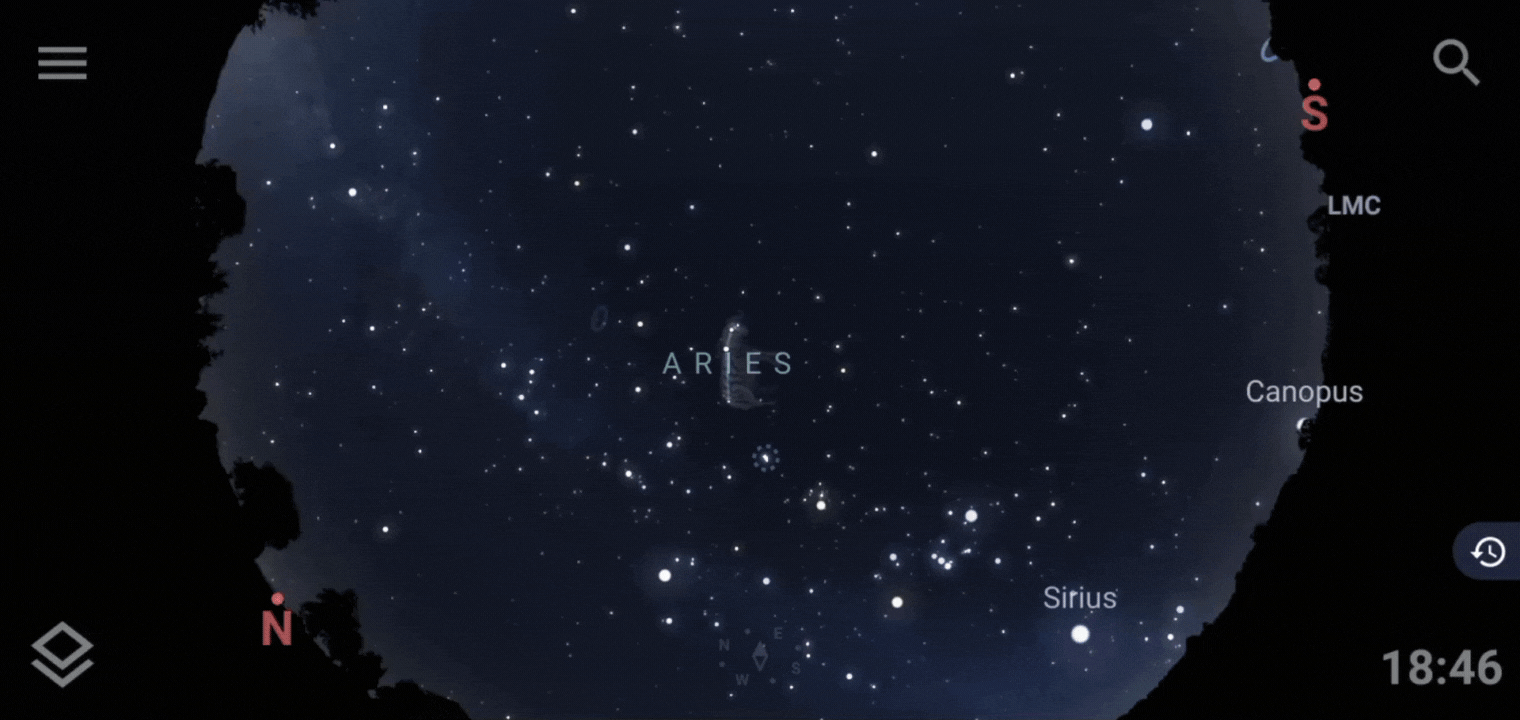 I am still very confused. Do you have a User Guide I can read instead?

You will be able to find a User Guide in the app's Menu > Help& feedback > User Guide. Feel free to also email us at [email protected] for any assistance.




Where are the Satellites? How can I view it in the app?

Satellites are indeed included in the app! You can adjust how much more or how much less Satellite labels you can see by long pressing the 'Labels' button and adjusting based on your preferences.


Satellites and comets data is updated at every app launch as long as there is internet connection.
How to enable all constellations? I want to see the constellation names only, not the artwork, etc.
You can adjust which constellations features to see by long pressing the Constellations button and adjusting based on your preferences.
I have a new device and I can't access my purchase. OR all refund transactions.
For all issues regarding subscription, purchases, or refund, please email us at
[email protected]
and we will be happy to assist you. If you purchased using a different email address, please provide the email address associated with the purchase or the order number from Google.
For refunds in iOS, please follow the instructions here:
Request a refund for apps or content that you bought from Apple
I can't connect my telescope.
Information regarding telescope control can be found here:
Telescope Control in Stellarium Mobile PLUS
. Feel free to also check out our Youtube channel as we plan on uploading tutorials very soon:
For more assistance regarding telescope control, please email us at
[email protected]
with details regarding your setup. We are particularly interested in what brand of telescope controller you are using.