Heads up, stargazers! This coming Sunday, don't forget to look up to the night sky and observe as the Moon passes close to two planets in our Solar System, Mars and Venus.

On that night, our very own natural satellite is expected to be at about 5 degrees close to Venus and 3 degrees to Mars.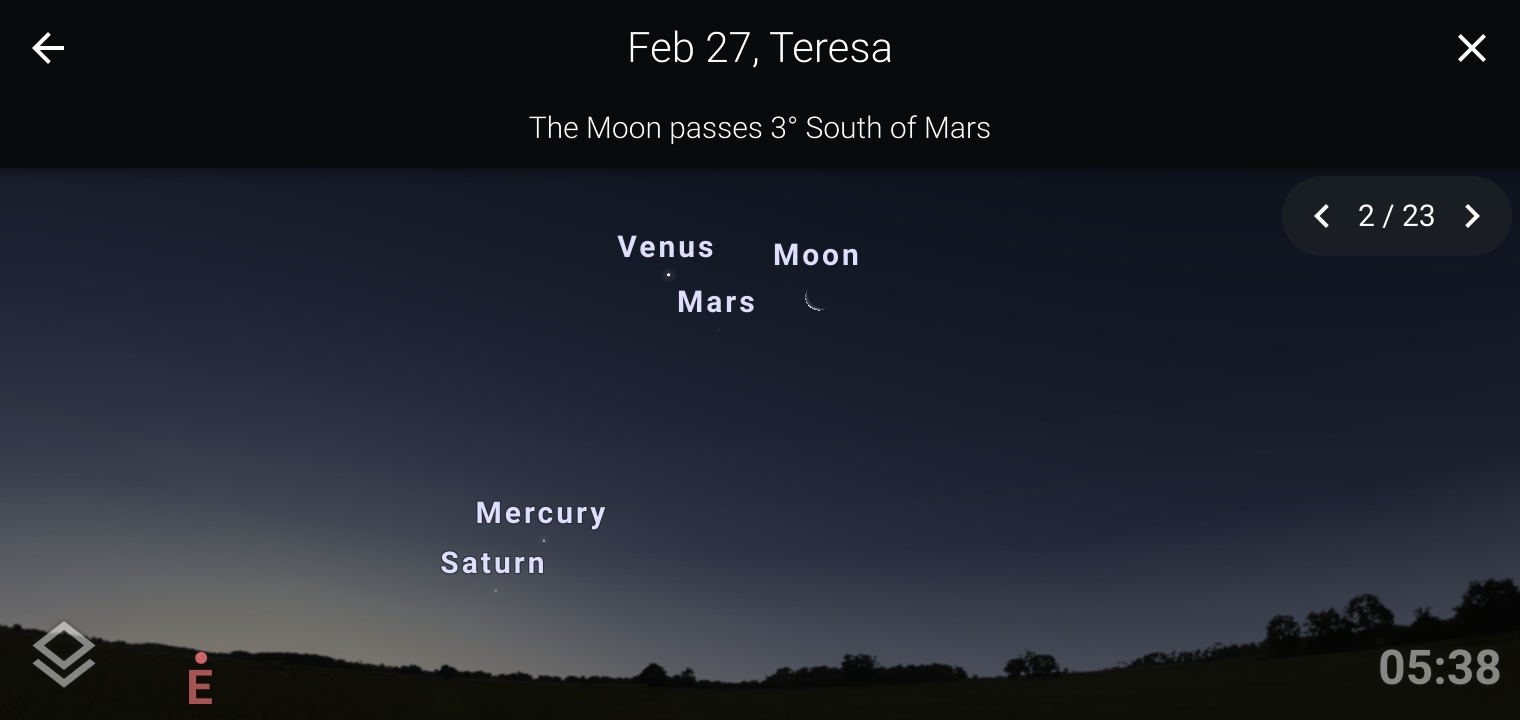 This event is called a conjunction, where two or more objects are close to one another.

Best part about the event? Both Venus and Mars are visible to the naked eye so you can enjoy the conjunction even without the need of other equipment.

The Moon will be at a Waning Crescent phase which means it is relatively 'thin' which will also be a wonderful sight to witness.

The optimal time to observe this event will be before sunrise. So set your alarms and we wish all of you clear skies!

Download Stellarium Mobile on your devices and know where to look using the Sensor Mode feature of the app*!




We love hearing your observation experiences! Feel free to share with us how your observation went on Facebook and Twitter !





Sources:

Saint Louis Science Center: Night Sky Update: February 11 – February 19, 2022
MOONGIANT
EarthSky: What is a conjunction?
App Store®
Google Play and the Google Play logo are trademarks of Google LLC.
*Sensor Mode can be accessed on devices with magnetometer sensors or compass included in it.