Don't forget to look up tonight, stargazers! Moon and Mars will be very close together!

It is expected that tonight, July 21, 2022, our very own natural satellite, the Moon, will be in a conjunction with the Red Planet, Mars. A conjunction is an event in which two celestial objects can be observed close to one another in the sky.

For this conjunction, the Moon and Mars are expected to be as close as 0.5° at around 15:06 UTC time.

Mars has a magnitude of 0.30. This means that the planet is visible even with the naked eye. The Moon is on the Waning Crescent phase.

Check out this view!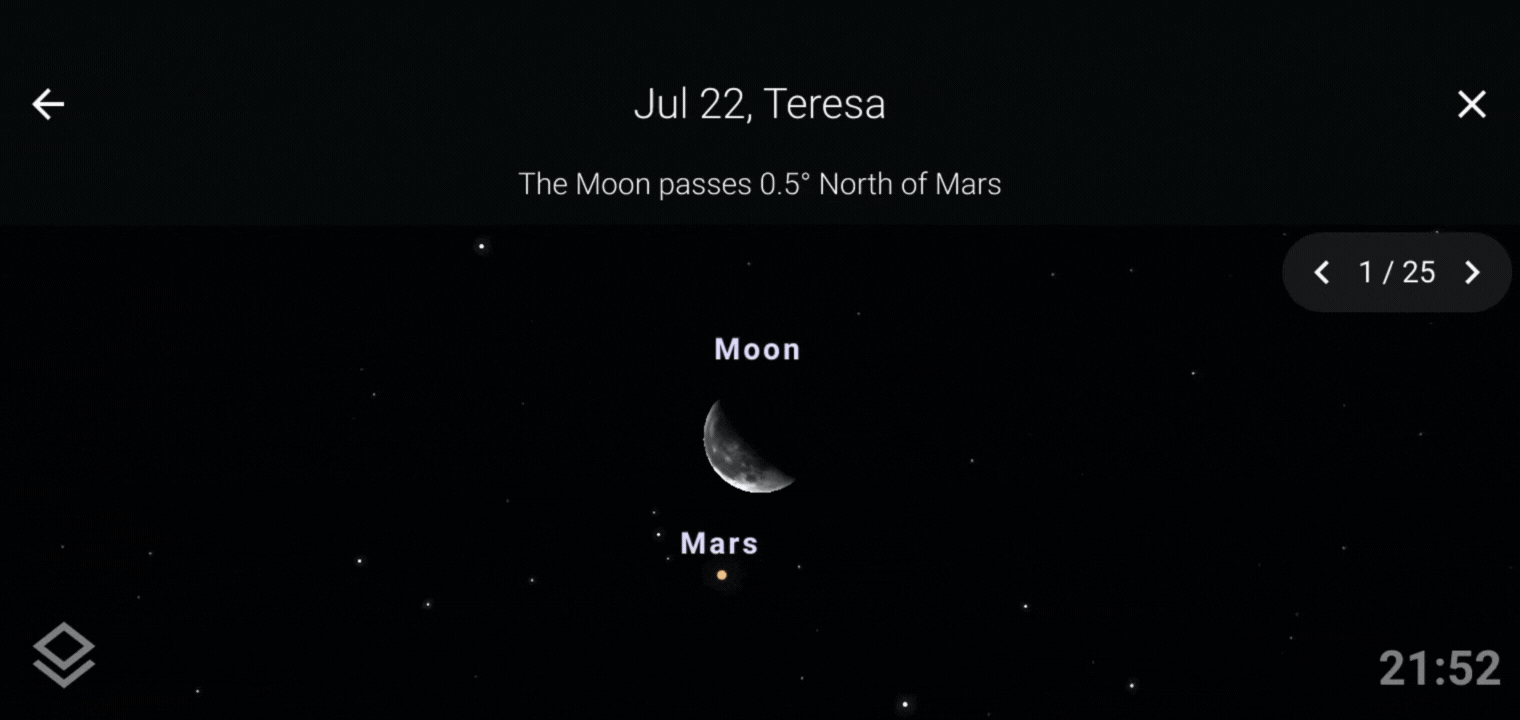 We wish you clear skies tonight!

Download Stellarium Mobile on your devices and know where to look using the Sensor Mode feature of the app*!




We love hearing your observation experiences! Feel free to share with us how your observation went on Facebook and Twitter !