The Leonid Meteor Shower can be observed on November 6-30, 2021. However, this week is the best time to observe it as it reaches its peak.

During its peak on the early morning of November 17, 10-15 meteors are expected to be seen per hour. Sadly, the Moon is expected to be in a waxing gibbous phase that night, which means less meteors for us to observe.

Read: Astronomer's Love-Hate relationship with Luna

We recommend finding a dark and safe location away from city lights for the best viewing experience.

Where to look?

Look for Leo! Stellarium Mobile have a Sensor Mode feature that will enable you to point your mobile device in the sky and identify which constellation you are looking at within seconds*.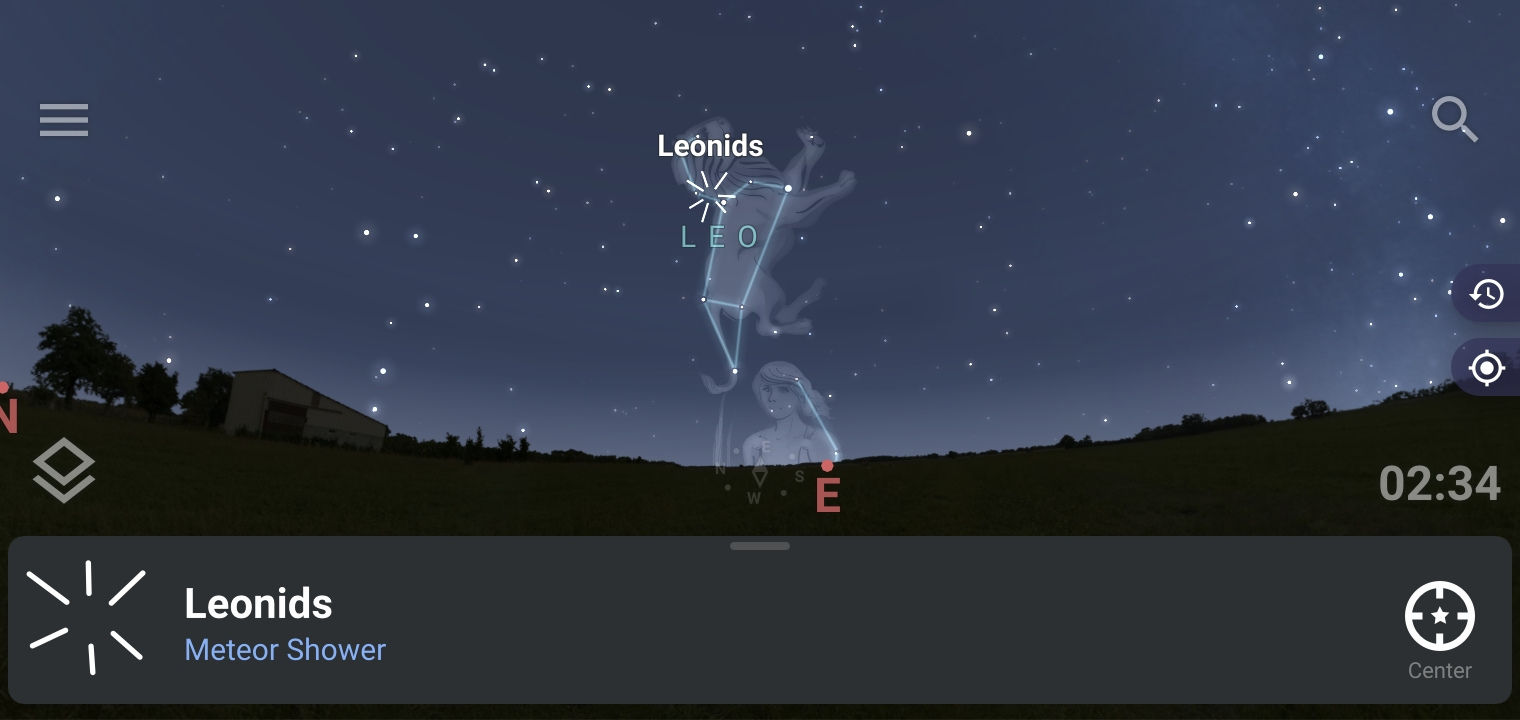 For this meteor shower, search for Leo or Leonids and Stellarium Mobile would show you where to look! Also, don't forget to turn on Night Mode so your eyes can stay adapted to the night sky.

Read: The reason why astronomers use red lights on observation sites

Download Stellarium Mobile on your mobile devices now!


Will you be observing this year's Leonid meteor shower? Let us know!


Tweet to @StellariumLabs

Follow us on our Social Media handles for the latest updates!






App Store®
Google Play and the Google Play logo are trademarks of Google LLC. *device needs to have a magnetometer sensor for the Sensor Mode feature to work