This week, Stellarium Mobile has released a new update. This release has improvements to make your astronomy experience much more enjoyable!

The Sky Culture section has a new and improved look!

Have a look at the improved sky culture section that will make it easier to browse and discover different sky cultures from around the world!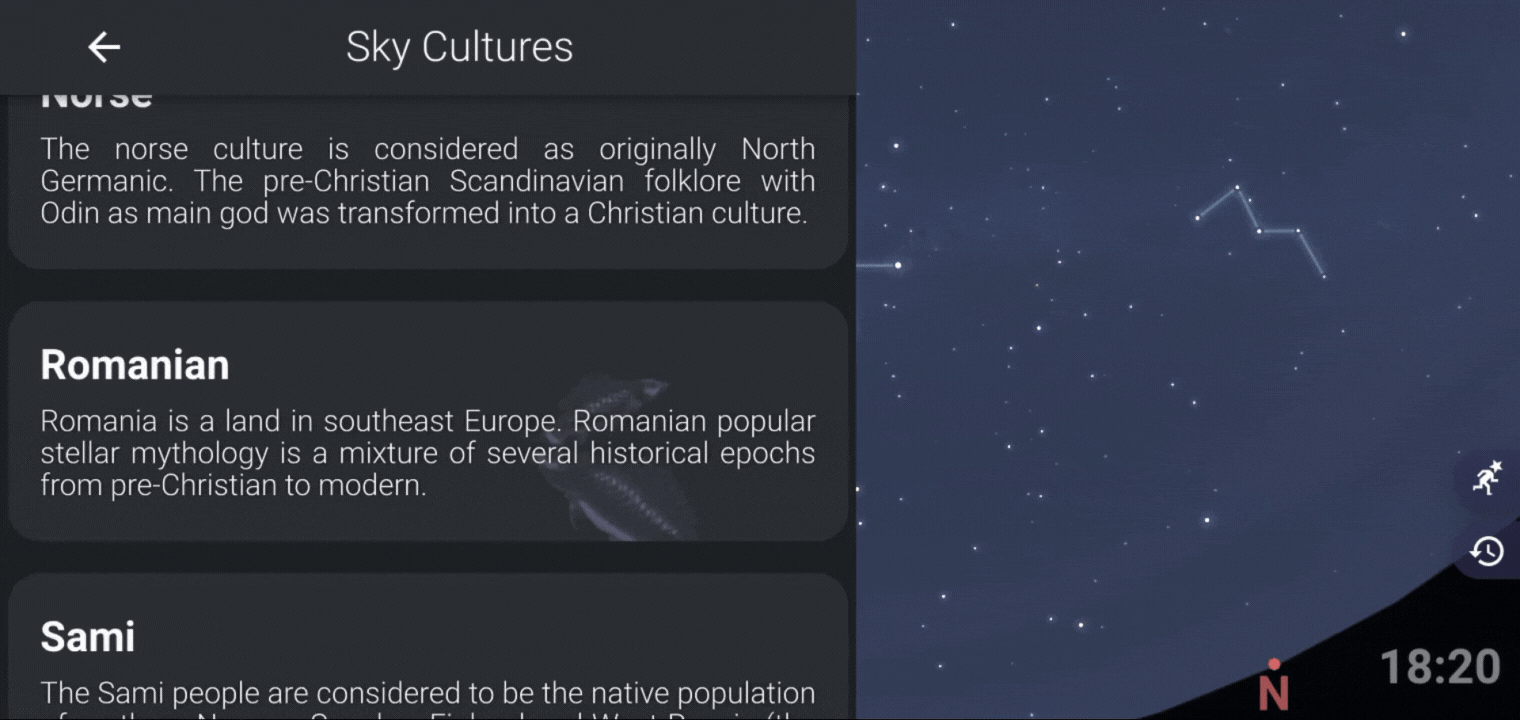 Browse Sky cultures from America, Asia, Europe, Middle East, and Oceania!
Sky Culture
America



Navajo
Tukano
Tupi-Guarani



Asia



Chinese
Chinese Contemporary
Indian Vedic
Japanese Lunar Stations
Korean
Mongolian
Siberian



Europe



Belarusian
Inuit
Norse
Romanian
Sami
Sardinian
Western
Western (H.A. Rey)
Western (O.Hilad)
Western (Sky & Telescope)



Middle East



Arabic
Arabic Lunar Stations
Egyptian



Oceania



Hawaiian
Kamilaroi/Euahlayi
Maori
Tongan





Now, you can also preview a sky culture before you decide to use it! Simply select a sky culture and it will show relevant information about the sky culture including a preview. When you have decided on which sky culture to use, press the 'Use' button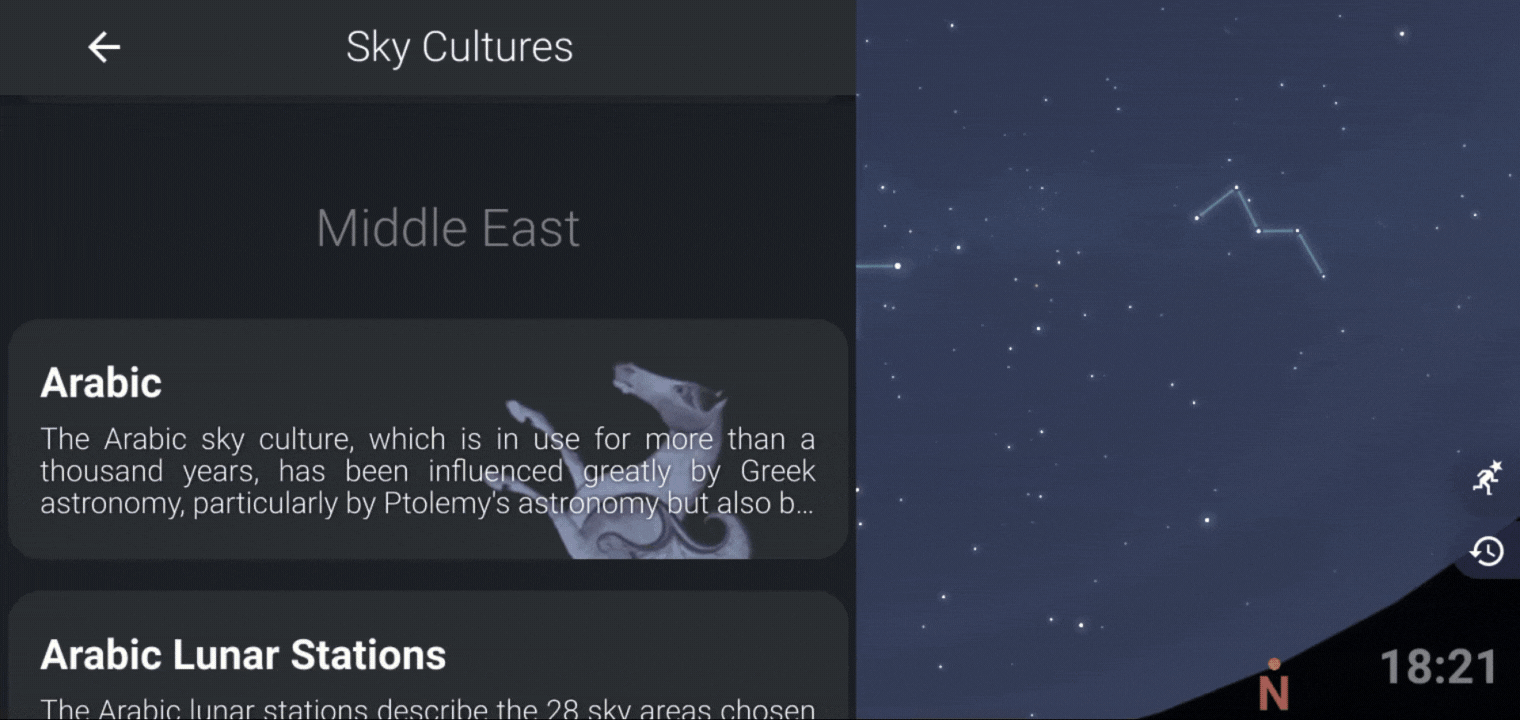 A few missing stars in the catalog have also been added in this version together with many other fixes.

Follow us in Twitter and Facebook for the latest news and updates!

Follow @StellariumLabs


If you encounter any issues, feel free to email us at [email protected]

You can also share to us if you have any suggestions or features you wish to see in the future updates