Stellarium Mobile version 1.9.3 is released and this update contains exciting new features that many of you have been requesting!

The Ocular section has always been a useful tool for observers, especially those that use equipment to view or capture their target objects. This tool simulates how an object will look like depending on your setup's Field of View (FoV), which further helps observers know which objects will be best to observe based on their setups.

But a lot of our users pointed out that it was a bit difficult to use. They had to compute what their setup's FoV is, and if they had multiple setups, they had to enter the details every time. This was such a hassle and a waste of time considering sky conditions may change any minute.

This new and improved version 1.9.3 is meant to address these issues!

Enabling the Field of View Simulator

First up, we have renamed the Ocular Section into Field of View Simulator. It can be enabled in the Menu (upper left corner) > Observing Tools > enable Field of View Simulator. Once enabled, a circular button will appear near the lower left corner of the screen.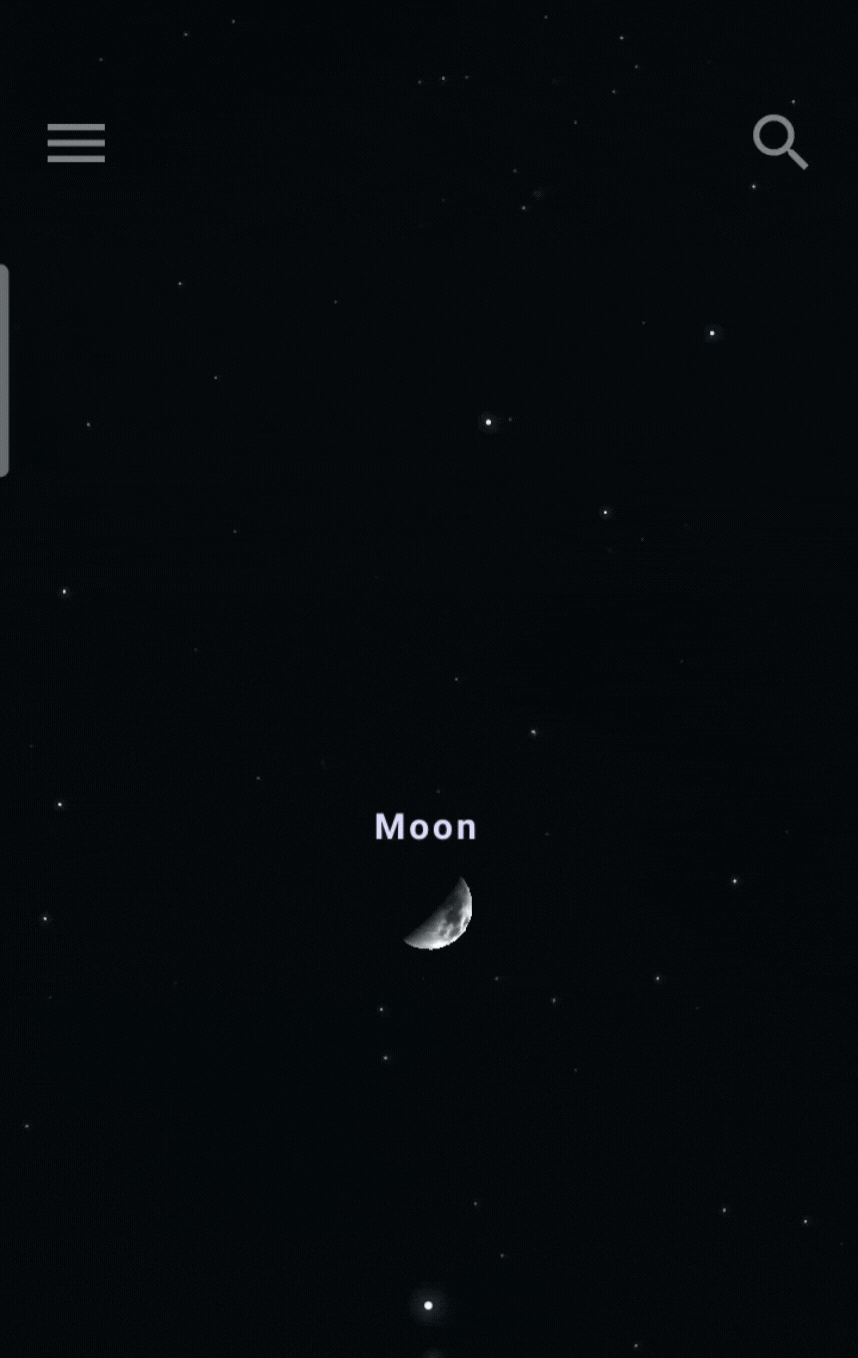 Press this button and you will be able to view details and setups.

Input your setup details and save!

No need to compute! Just input details of your setup and save so you will not need to input it every single time. The details you will need will depend on which setup you are trying to input.

For telescopes, you will have to enter the Focal length, Diameter, Eyepiece/camera, Barlow/reducer (if any). While for binocular users, you will need to know the Magnification, Diameter, Real field of View or Meters @ 1000m.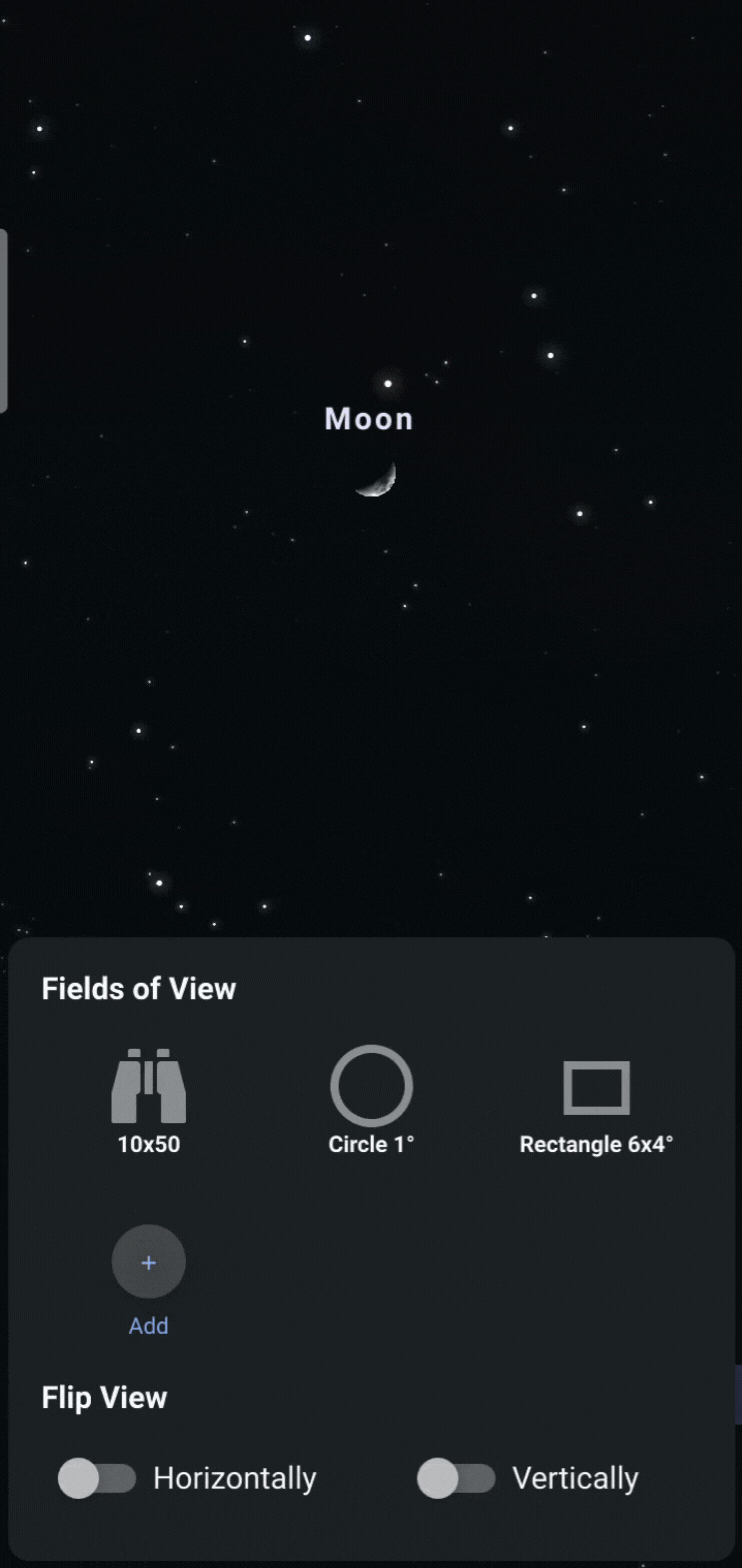 You can also save a Reticle (Telrad or Cross Reticle) or Circle-shaped or Rectangle-shaped setups. To edit or delete a saved setup, long press that setup's button.

Improved Accuracy

Enjoy more accurate rendering of Field of View shapes. No more incorrect distortion computations.

Easily select and interchange between setups

When you save multiple setups, it will be easy to choose and compare which setup will be best as interchanging between setups is only by a press of a button.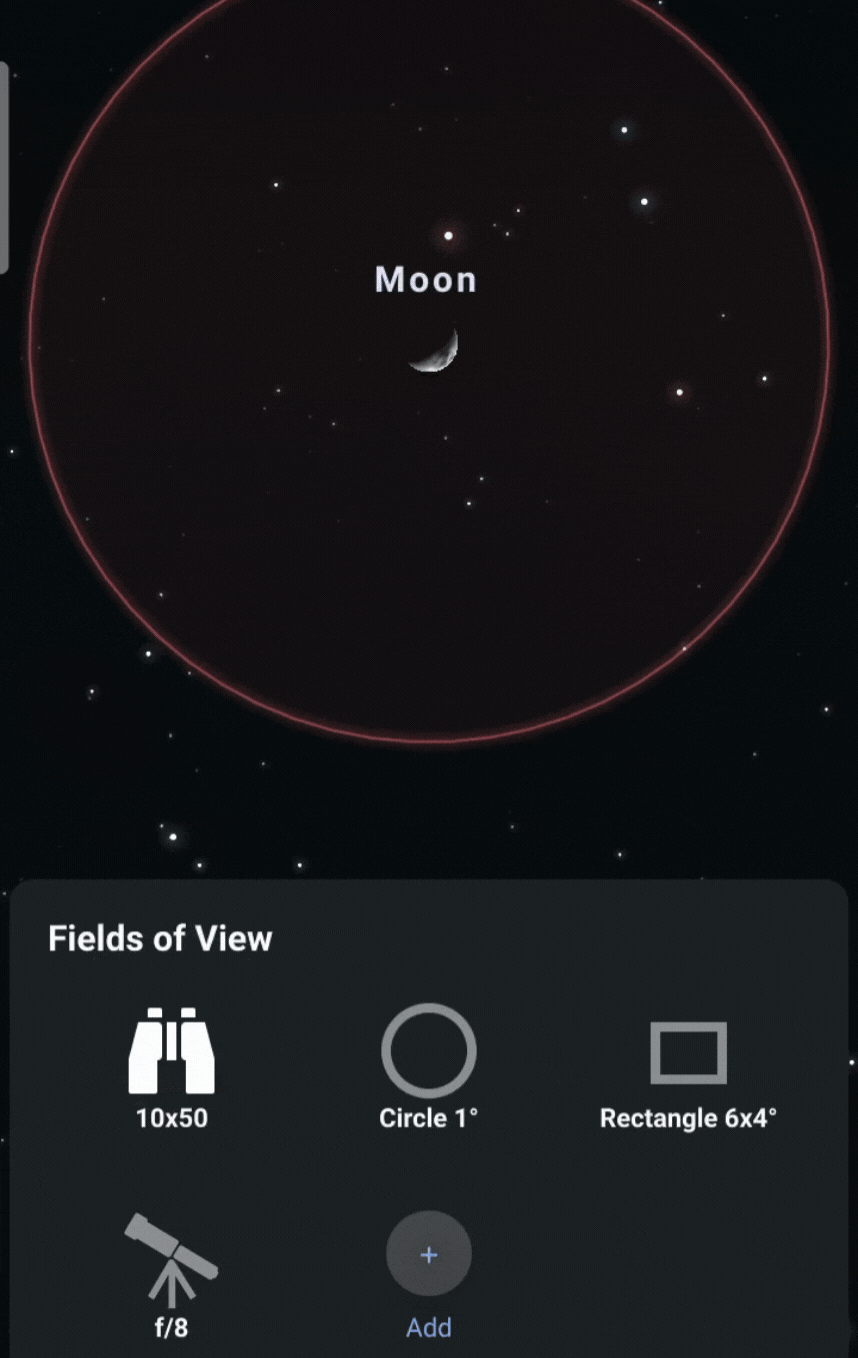 A good example for this feature is if you have different eyepieces/barlow, you can save each eyepiece/barlow/reducer combination and check each one for an object.

Know more about your setup!

You can view more details about your setup by selecting the Field of View shape in the sky by pressing on it.

This will show computed values for the instrument setup, including angular Field of View, or actual pixel angular resolution, and more!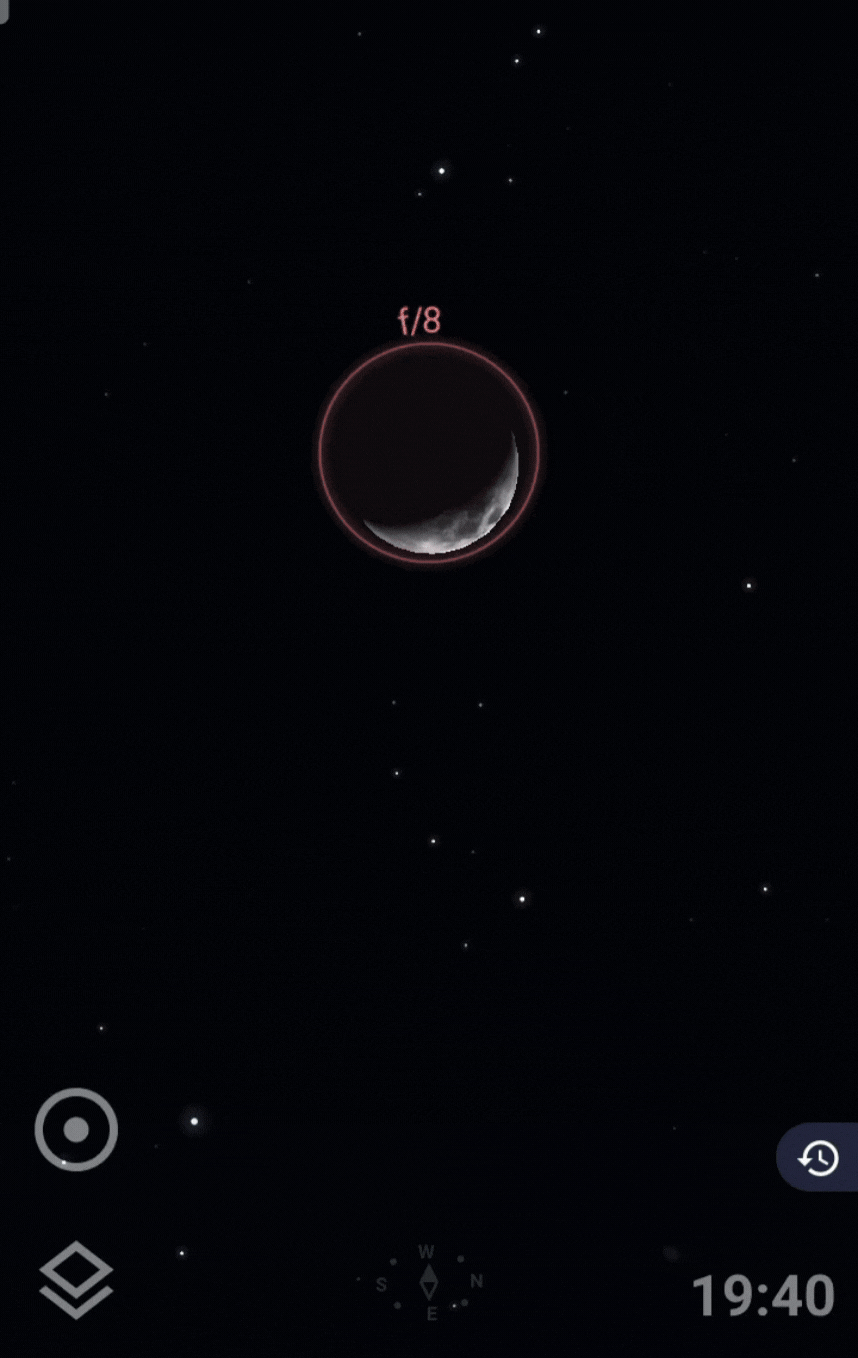 Enjoy these FoV simulator experience on Telescope control

Make the most out of your compatible GOTO Telescope as these Field of View simulator improvements is also applied when you use Stellarium PLUS Telescope Control! See here for more information about telescope control (including compatible telescope controllers): TELESCOPE CONTROL IN STELLARIUM MOBILE PLUS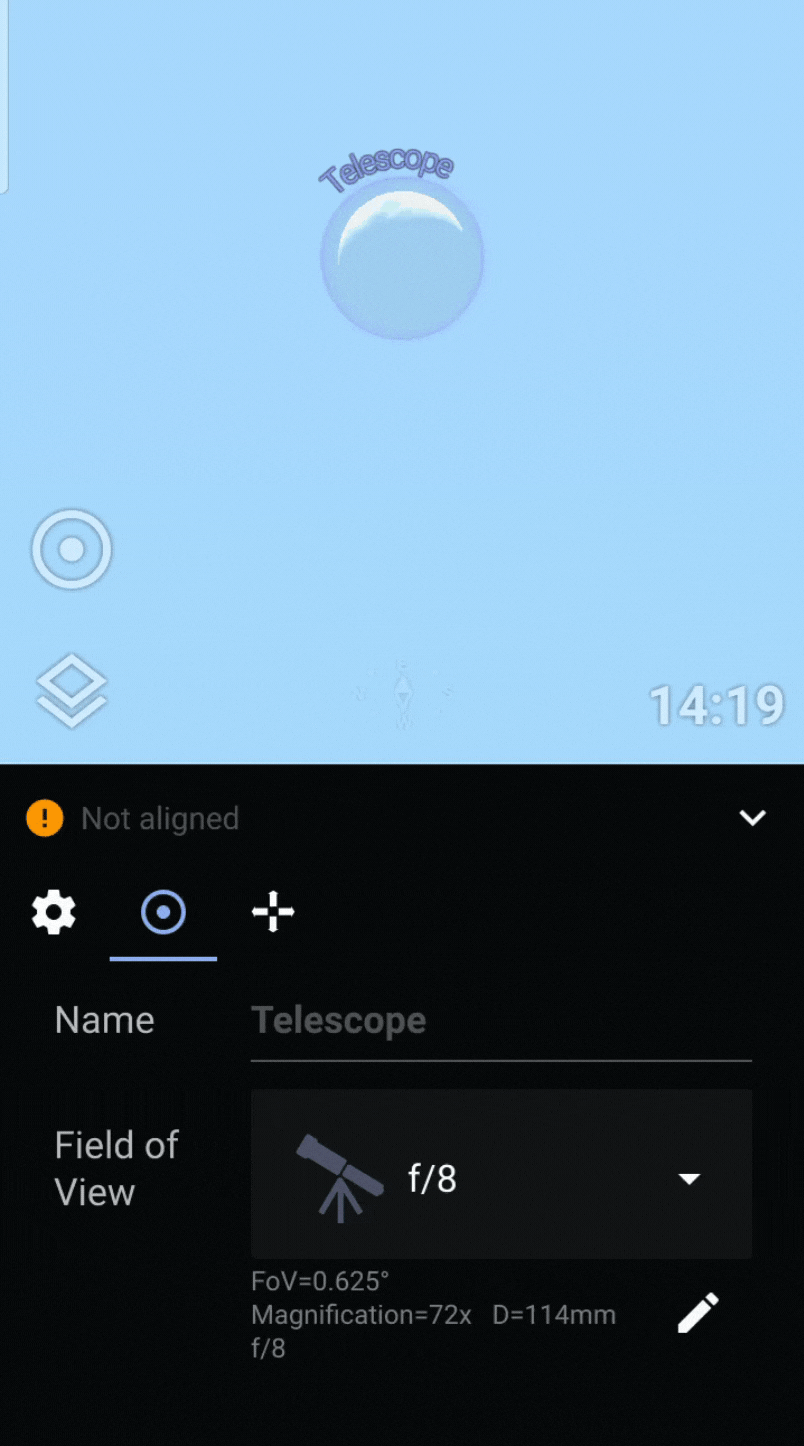 Aside from these improvements on the Field of View simulator, here are other changes that you might have noticed:

User Guide in all supported languages!

The User Guide is now available in all supported languages! To view User Guide, go to Menu (upper left corner) > Help & feedback > Guide.

Improved Translations

We have improved the translations of different sky object types names in this version!

Location settings

Location settings did not go away! You can still adjust the Location in the app to simulate the sky in that location in the Menu (upper left corner) > Settings > Location > turn off Autolocation > input the Location you want to simulate.

Note: Please ensure that the app is given authorization to access your location for accuracy of autolocation. Feel free to email us if you encounter issues.

Observe Menu is now Calendar Menu

You can view details relevant to tonight's sky including, sunrise/sunset details, Solar System objects' visibility, satellite passes and astronomical events in the Menu (upper left corner) > Calendar.

Many more layout improvements

Layout improvements have been made to avoid overlapping, or cropping of texts, especially in some languages.

We hope you like this update! Share your thoughts about this new version on our Social Media platforms:

Facebook
Twitter
Youtube


Please email us at [email protected] if you encounter any issues and we will be happy to assist you.

Feel free to let us know if you have any suggestions or features you wish to see or improve! We are always looking for ways to improve and we are always very thankful for everyone that provides us valuable feedback!

As always, we wish all of you clear skies!